Private label
RAINBOW23 ・ Moisture
Color your everyday with 7 different feelings
with hanamisui's RAINBOW 23.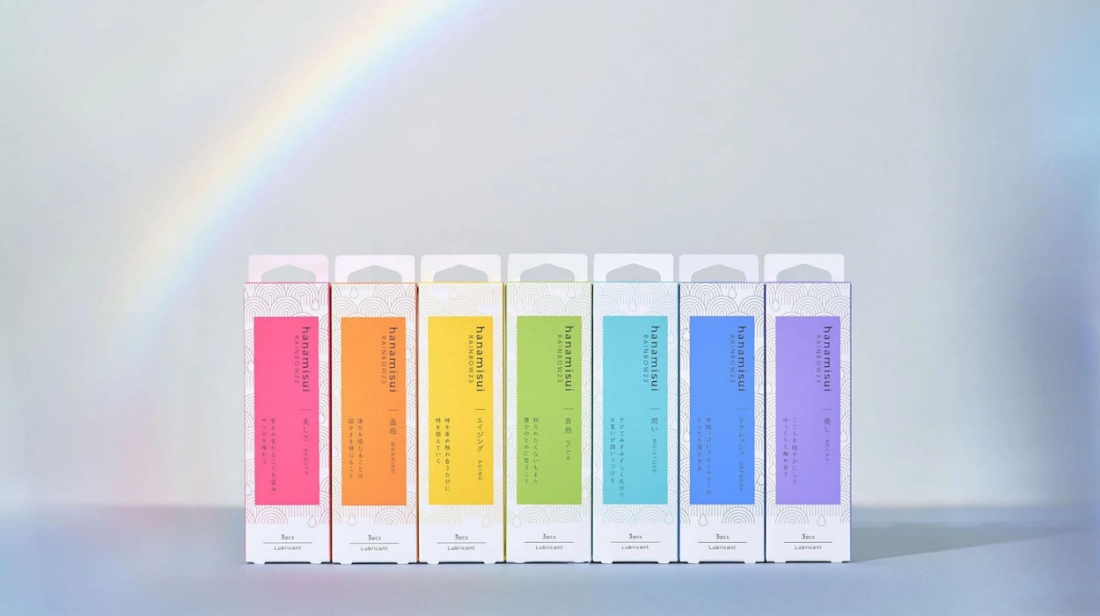 Type Moisutre (7 natural ingredients for boosting moisture)
●

Bring back natural-like vaginal lubrication to your sensual moment and deep hydration to your enjoyful time.
●

7 natural moisturizers and

Hyaluronate acid

provides immediate moisturizing relief,
●

and helps restoring and replenishing moisture that has been lost from the vaginal tissue.
How to use