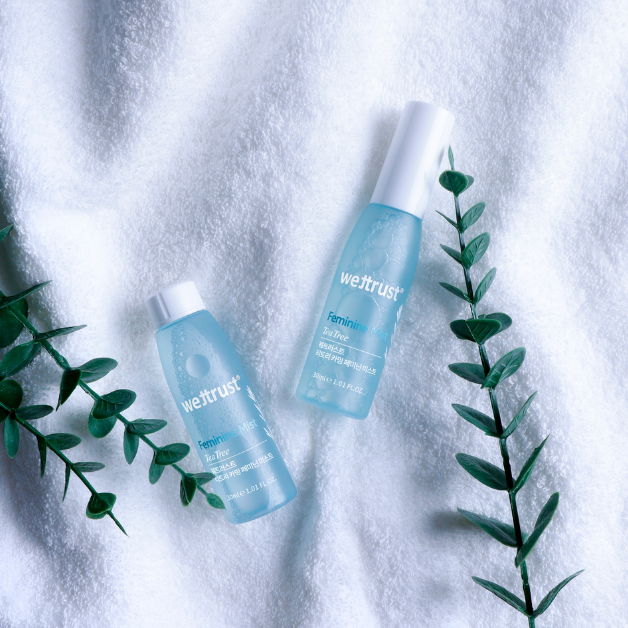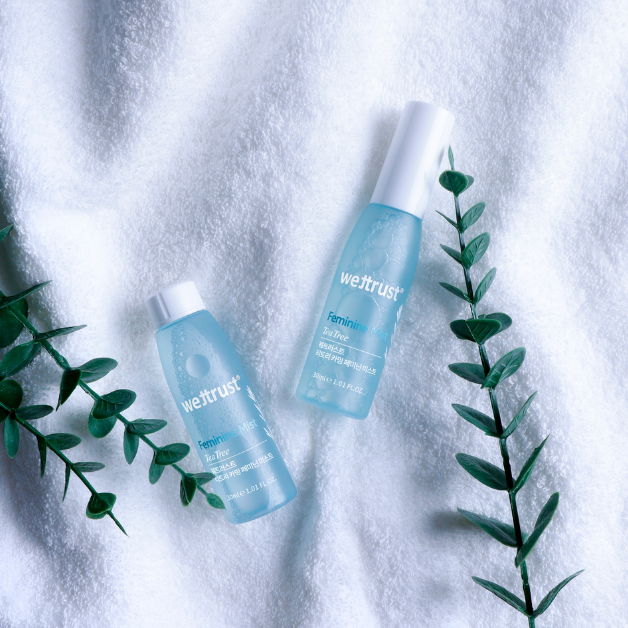 Tea tree
wettrust Tea Tree Calming Feminine Mist (Refill)
DEODORIZE and REFRESH the intimate area on-the-go
Stay confident and be stress-free from odor and discomfort all day long with wettrust TEA TREE CALMING FEMININE MIST.
■ Quick spray, quick calm, well balanced
The natural advanced formula dispenses in a patented 360˚ multi-angle spray to instantly hydrate and deodorize the intimate area.

Just spray over your intimate area and it will help you balance pH levels, and nourish and revitalize!
l Instant hydration and deodorizing
l Calming and moisturizing
l Reduce inflammation, protect vulva skin
l Easy-to- carry size
l No more mess with 360˚ multi spray pump
l Antibacterial test & Deodorization test completion (Hypoallergenic)
■ Reduce 99.9% of the bad odor with 88.6% Teatree leaf water!
Not just water, Teatree leaf water!
88.6% of the formula consists of Teatree leaf water which helps reduce discomfort and protects the external area from bad.
l Tea tree leaf water (87.93%)
l Tea tree leaf oil (0.04%)
l Nature-derived ingredients & Vitamin B complex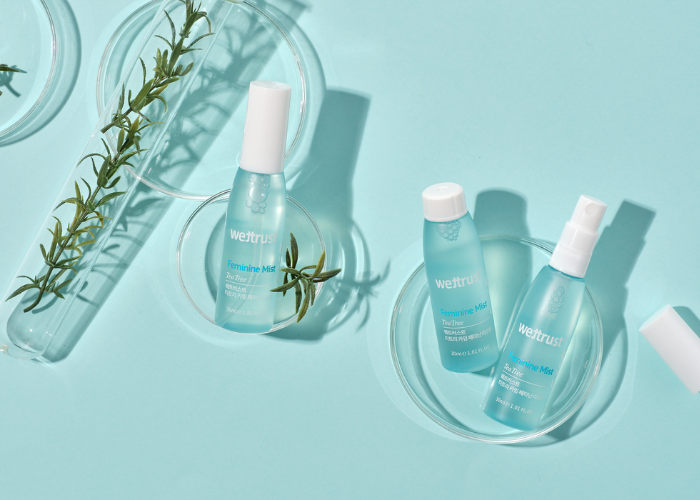 [Ingredients] Tea Tree Leaf Water(87.93%), Tea Tree Leaf Oil(0.04%), 1,2-Hexandiol, Glycerin, Caprylyl Glycol, Propanediol, Niacinamide, Polyglyceryl-1, Laurate, Polyglyceryl-10 Myristate, Etylhexylglycerin, Adenosine, Butylene Glycol, Propanediol, Sodium Hyaluronate
■ The 360˚perfect MULTI-ANGLE action does not create a mess
Upside down? Sideways? It all works! The multi-angle pump spray is perfect 360˚angle action. No more messes from spraying!
l Patented multi-angle pump spray
l guarantee 360˚angle action
l Help spraying the formula in the exact position you want