Tea tree
wettrust Tea Tree Feminine Cleansing Wipes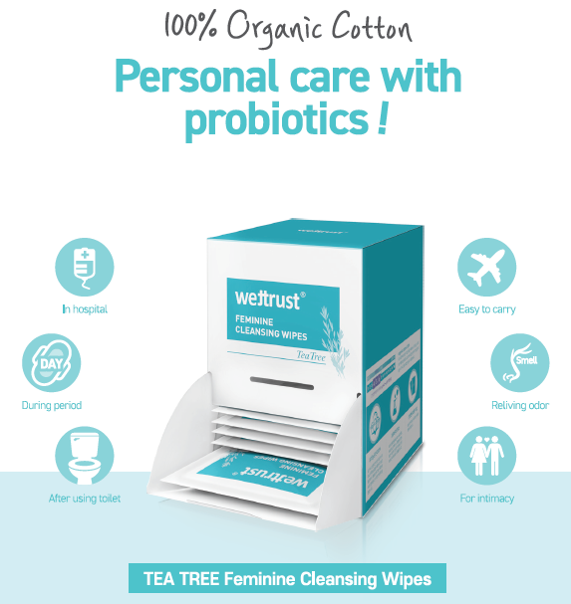 01 100% Organic Cotton
Made of cottonseed grown without chemical fertilizer
02 Tea Tree Leaf Oil
Revitalizing & refreshing scent
03 Individually Wrapped
Hygienic & convenient
04 Sub-acid pH
Supporting healthy vaginal pH balanced
05 Probiotics
Healthy care for the intimate area
06 Easy and Quick
Use without water anytime, anywhere
07 Dermatologist Tested
Hypoallergenic cleansing tissue for sensitive skin
Ingredients
Probiotics, Resveratrol, Vitamin B, Oregano extract.
Recommended for those who
▶ Want to use wipes after using the toilet.
▶ Are in their menstrual periods (before/after changing sanitary pads).
▶ Want to refresh themselves after working out.
▶ Want to stay all-day-fresh even at work, school, or on the go.
Directions for Use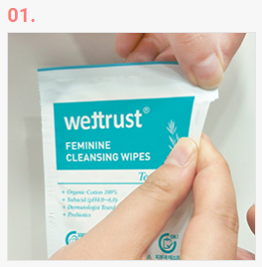 Tear the wrapper along with the tear line.
Take out the tissue and unfold it.
Wipe gently from front to back.
*Put the tissue into the bin after use.
Do not throw away the tissue into the toilet.
Reviews