Private label
Radiance 24 Multi Active Gel
Function
Cleansing / Moisturizing / Nourishing
Radiance 24 Multi Active Gel
Feel the convenience of taking care of cleansing, moisturizing and nourishing all at once!

01 3 functions in 1 product
The gel has function of moisturizing, cleansing, and nutritious effects all together
02 Easy to use
Easy to carry individual packaging anytime, anywhere

03 Sub-acid gel
Containing Lactic acid helps women's vagina's pH balanced
04 Dermatologist test
Test result is judged to be hypoallergenic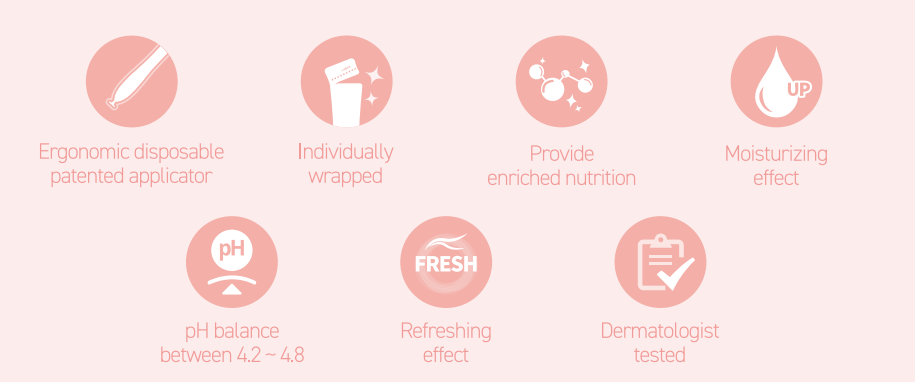 Ingredients


It contains lactic acid, which maintains the acidity in the vagina to be slightly acidic (pH4.0 ~ 5.0).
This helps to adjust the pH balance and helps the woman's body recover to its original self-cleaning action.
Direction for use