NEWS
Celebrity promoted inclear on International Women's Day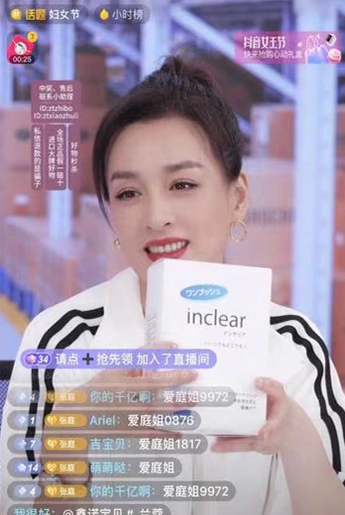 Celebrity promoted inclear on International Women's Day
Wettrust's Chinese partner ZTONE held a live broadcast on Tmall to celebrate International Women's Day.
Taiwanese actress Jiang Ting, who is famous for her youthful beauty appeared and promoted inclear.
Thanks to her positive and radiant image, inclear gained a lot of interest in China.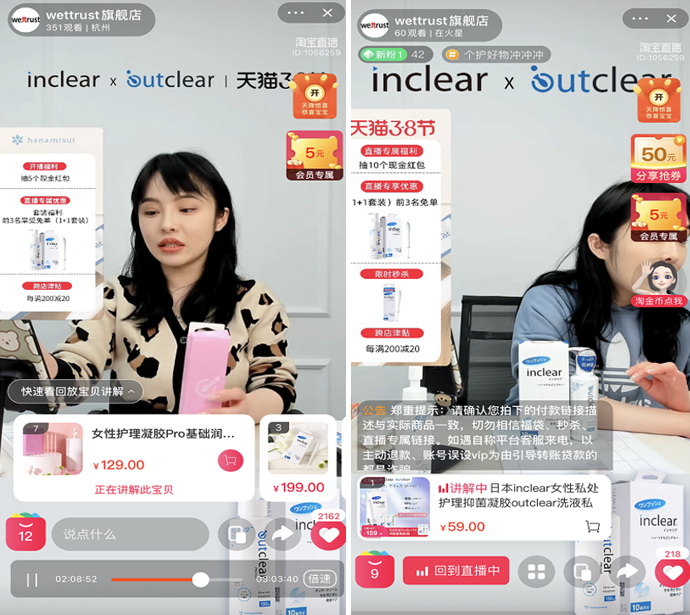 In addition, the exclusive contracted *Wanghong (Chinese term for an internet celebrity) raved about the inclear and Outclear series.