NEWS
inclear achieves medical device registration in Cambodia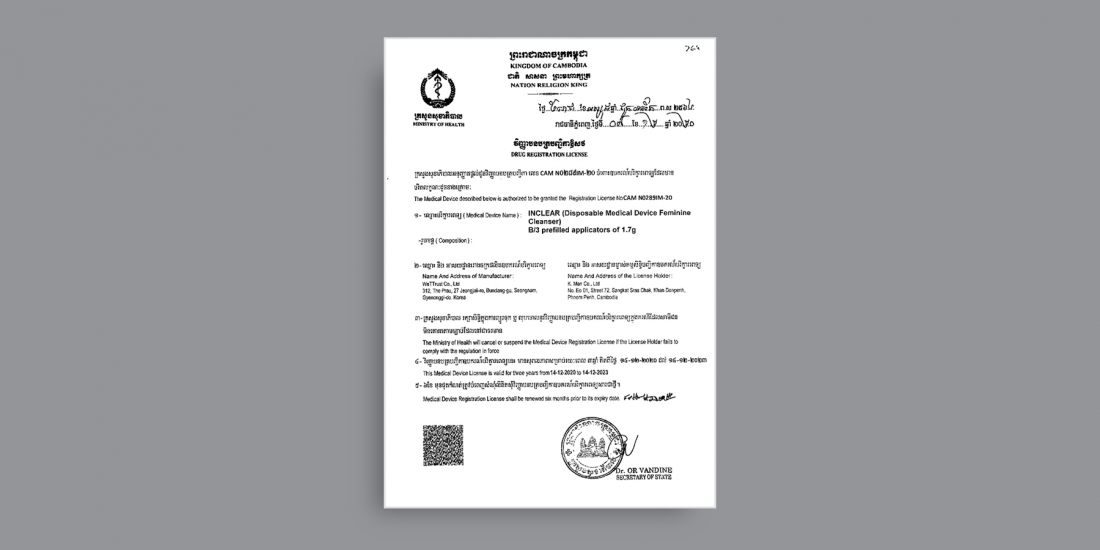 inclear achieves medical device registration in Cambodia
In Cambodia, Wettrust's flagship product, inclear, has obtained B3 medical device rating.
It has special meaning because we set the stage to enter the Southeast Asian medical device market following
Europe, the United States, Korea, Japan, and China.
The additional registration of medical devices has strengthened the expertise and reliability of Feminine Medical Care.