NEWS
inclear's new package exclusive for pharmacy channel
One of our main products, inclear, was newly launched as a 3+1 package only for pharmacy channel.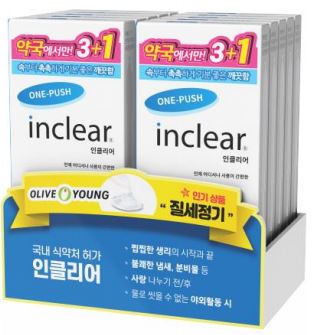 Unlike other feminine cleansers in this market that are commonly known as a feminine wash for cleansing only vulva, inclear enables women to clean not only the outer part of intimate areas.
Thanks to the innovation, inclear has improved women's health since 2003.
Also, new marketing materials such as brochure were made in order to promote the product in pharmacies.