NEWS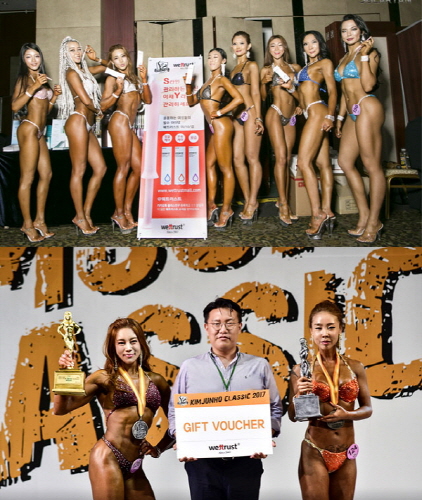 Wettrust supported KIM JUNHO CLASSIC 2017 as an official sponsor. Kim Junho is a bodybuilder being called 'Legacy' in Korea. He achieved "PRO" certificate from IFBB (International Federation of Bodybuilding and Fitness) for the first time in Korea. KIM JUNHO CLASSIC is a well-known contest among athletes for its strictly following IFBB regulations.
Mr. Kim said "I came to know there are lots of female athletes who are concerned about delicate zone problems recently. As female athletes were tight attires and have to keep dietary restriction, problems related to their intimate area happen a lot. I think products for women's delicate area is a must for their ultimate health."
Wettrust offered innergarm Feminine Cleansing Gel, innergarm Multicare Essence, wettrust Tea Tree Feminine Foam wash as well as GPGA Feminine Mist for female athletes who participated in KIM JUNHO CLASSIC 2017.