NEWS
inclear REVIEWS | from Taiwan Customers!
HANAMISUI TAIWAN (TAIWAN)
inclear REVIEWS | from Taiwan Customers!

We are now introduce a worldwide women's best friend! Inclear!
inclear is best seller in Asia including Korea, Japan, China and more. Here are some REAL reviews of our customers!
#REALLY WORKS FOR MY unusual ODOR!
Many of customers reviewed that inclear helps relieving unwanted, unusual odor.
Yes, vagina is self-cleansing, but it is important to maintain balanced pH levels to keep an ideal environment. inclear is an intravaginal care that keeps your vagina in healthy and comfortable condition. So using inclear reguarly is going to help you maintain healthy vaginal pH balance!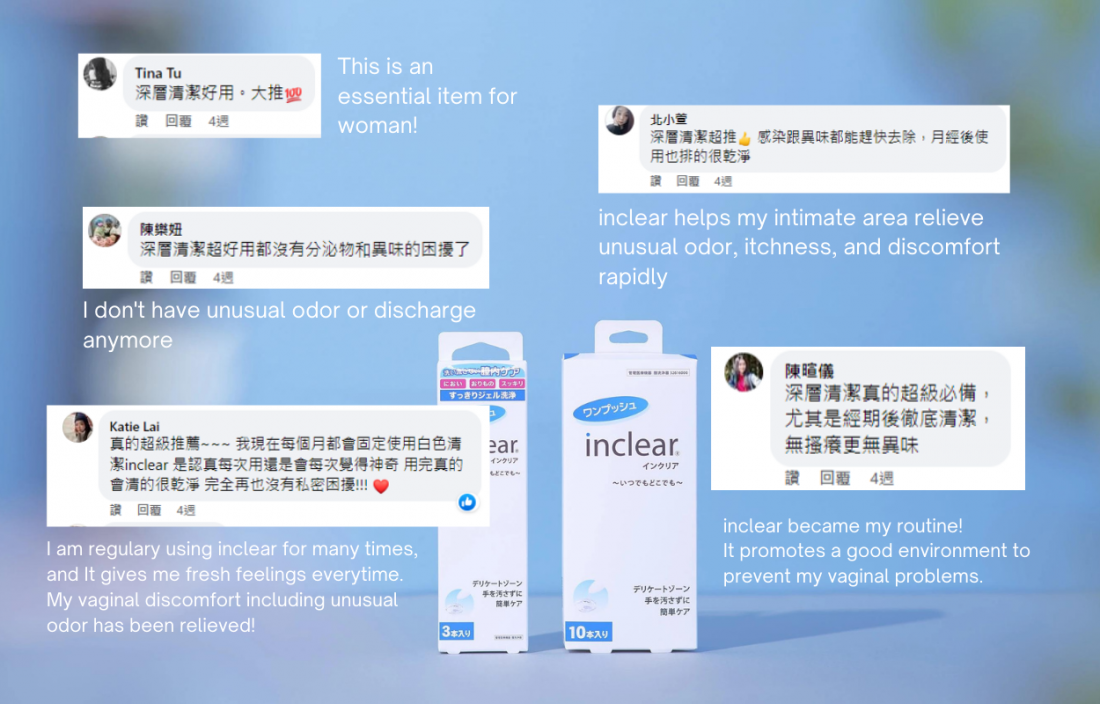 #Now I do not worry about infections!
Say goodbye to uncomfortable days, and say hello to a balanced me!
Inclear promotes a good environment to prevent vaginal problems by balancing pH levels immediately. Plus, it boosts moisture levels to restore beneficial conditions. When your vagina is pH balanced, the beneficial vaginal bacterias are happily alive ever after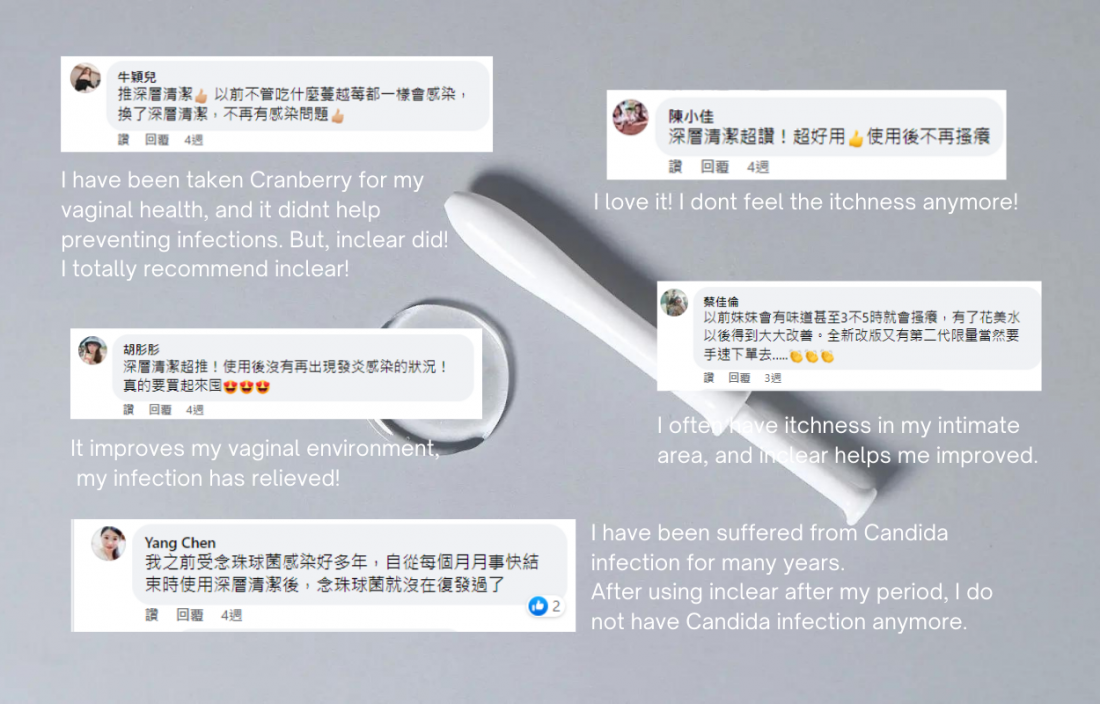 #and there are more!
CLEANSE, CORRECT AND PROTECT with inclear!
Because our discomforts start from the inside, not the outside.
Many of woman is falling in love with inclear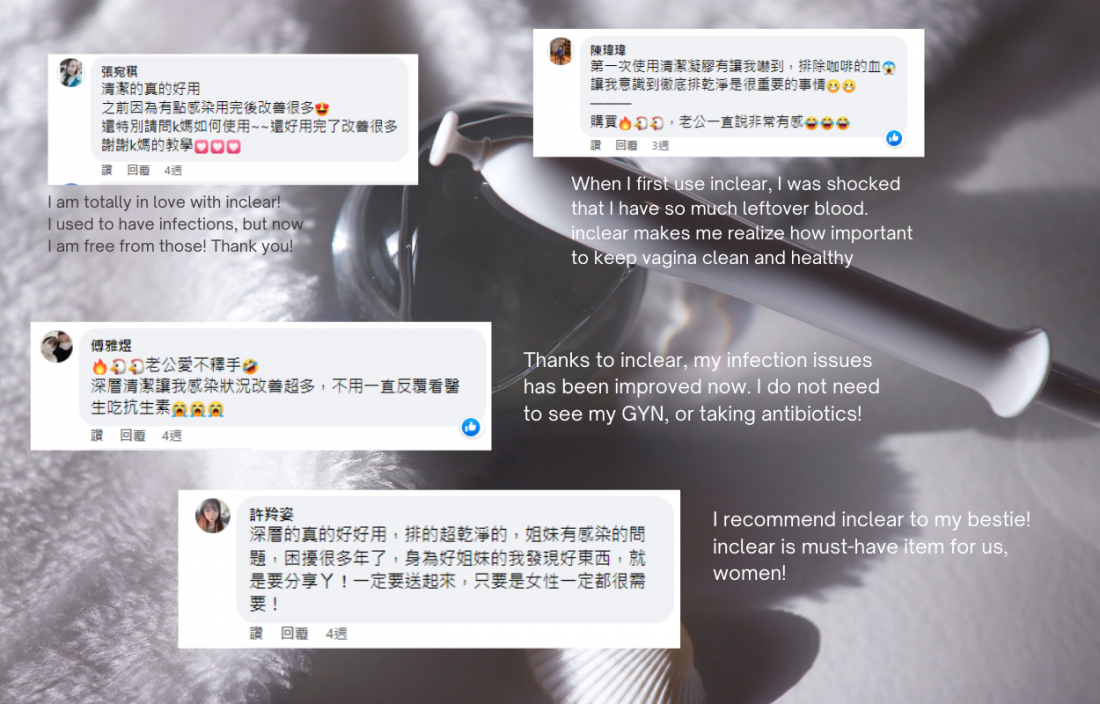 Cleanse and protect your healthy vaignal condition with inclear!
Start your daily healthy routine with us now!
(Here are more reviews below)