HEALTH INFORMATION
Anxiety and sexual mood : Get out of your head in bed, and ENJOY!
For some people, rumination hits them hard and anxiety often shows up uninvited while they are having sex.
Thinking about if the sheets are getting dirty or your partner cares about your love handle is FAR FROM "pleasure" and having "enjoyable sex".
If this sounds like you, you might have noticed that when you are constantly worrying about how well you are doing or whether you look sexy to your partner during sex,
then you cannot concentrate on your pleasure and your partner notices it too.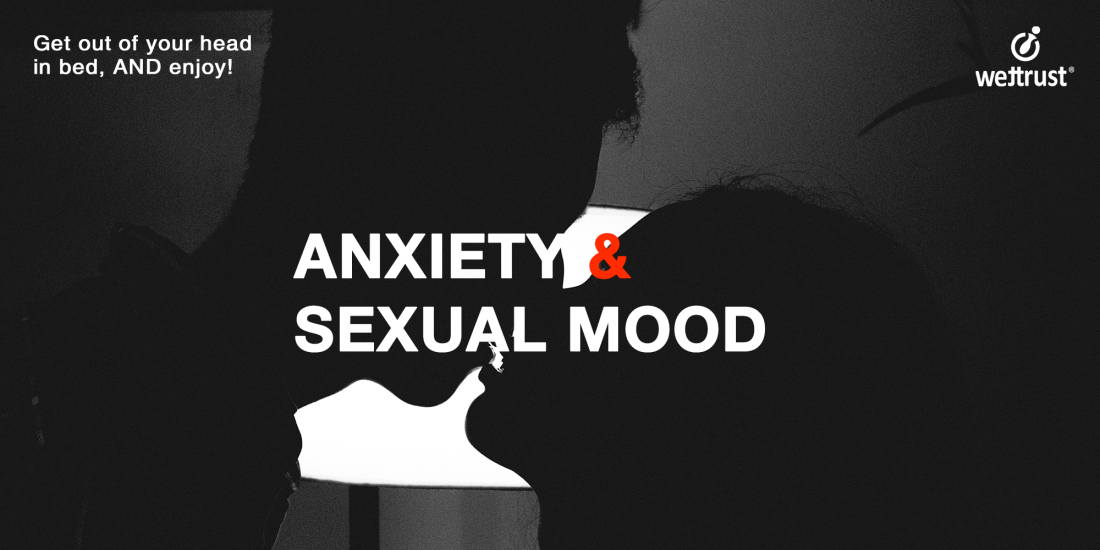 ANXIETY DEACTIVATES THE SEXUAL MOOD
Anxiety is an emotion that traps the mind into worrying about the past or catastrophizing about the future. It can have an impact on your sexual function and mental health.
Sex is more than just a physical response and your emotions have much to do with it. When your mind is too stressed out to focus on sex, your body cannot get excited either, and it leads to Sexual Performance Anxiety.
Anxiety can take you out of the right mindset for sex.
When you are focused on whether you will perform well or not, you cannot concentrate on what you are doing or feeling in bed. Even if you get aroused, you may be too distracted to reach orgasm.
WHY DO MY THOUGHTS STICK IN MY HEAD?
Anxiety related to sex is not diagnosed as often in women as in men but it can affect arousal in women too.
Anxiety can prevent women from getting lubricated enough to have sex and can take away the physical desire to make love.
Many different worries can lead to anxiety such as:
● Fear that you will not perform well in bed and satisfy your partner sexually
● Poor body image — including concern about your weight
● Not being able to have an orgasm or enjoy the sexual experience
● Problems in your relationship
These things may lead your body to release hormones like Cortisol (the primary stress hormone). Hormone levels rise as a stress response and can interfere with the hormones responsible for sexual arousal.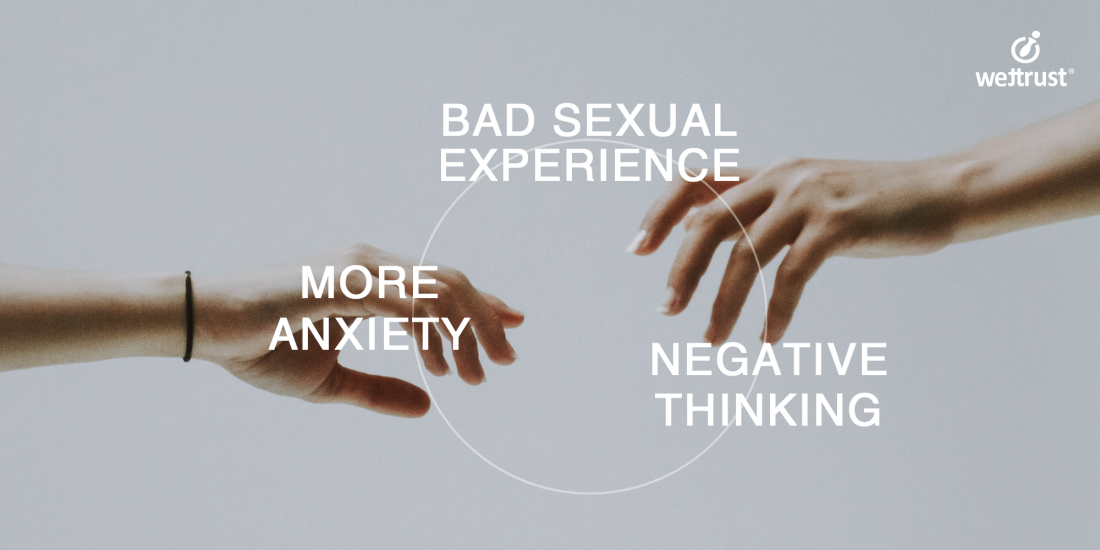 THERE'S NO RIGHT WAY TO HAVE SEX, SO JUST ENJOY THE MOMENT!
In general, we know that intercourse without orgasm is not good — but is it really so?
Orgasm does not need to be the culmination of sexual experience, and only 8% of people with a vagina have a reliable orgasm from penile–vagina intercourse.
Instead of finding the reason why you cannot have an orgasm, try to learn and gain experience from other sexual encounters. And try to see if it is pleasure, closeness, stress reduction, or something else that helps.
There's no right way to enjoy sex. Anxiety can quickly and easily distract you from desire and leave you feeling uncomfortable and alone.
As soon as you start stepping into the thinking mind and out of your feelings, anxiety takes over and wins.
So keep reminding yourself to step back from engaging with all your thoughts and focus on what you feel at that moment.
BE COMFORTABLE IN THE MOMENT FOR BETTER SEX!
The most intimate moment you can share with another human being is when having sex.
So give yourself permission to focus on what is happening in your body and take a step back from all those thoughts running around in your head. Just ENJOY!
wettrust repair series will help you find your pleasure and feelings back!