NEWS
wettrust achieved Certificate of Merit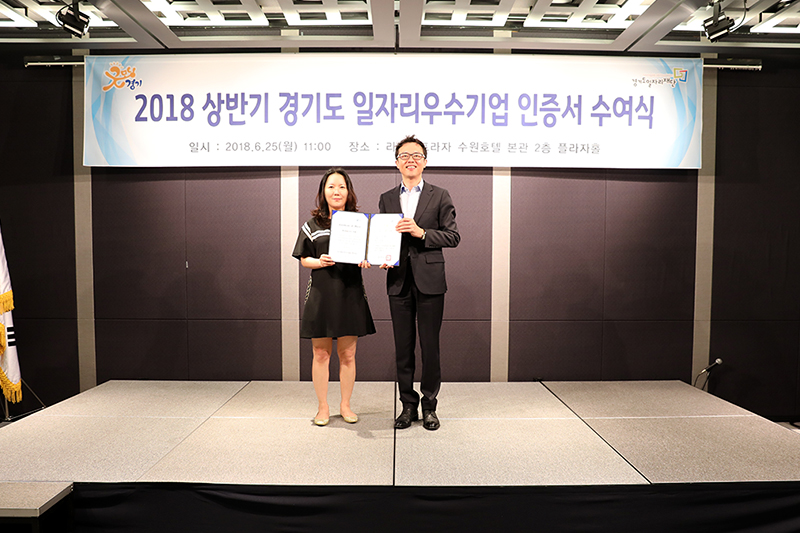 wettrust, a specialist in feminine care products achieved Certificate of Merit by Governor of Gyeonggi Province on June 25, 2018.

Not only wettrust but also other 44 companies located in Gyeonggi province participated in the ceremony held at Ramada Plaza Suwon. All the companies invited to the ceremony were praised by their contributions to creating employment and a superior work environment.

Companies achieved Certificate of Merit will be granted various kinds of incentives for continuous job creation.

wettrust got a high score in terms of both welfare improvement for the employees and job creation. Welfare improvements that wettrust has done so far are about supporting medical expenses, provision of flexible benefit plan, rewards for long-term employed person.

Certificate of Merit is valid for two years, and the winners have 20 different benefits such as exemption for tax investigation during the period. The Certificate of Merit can be extended for two more years if the winner companies meet conditions of creating new employment.

Mr. Jihwan Bang, a CEO of wettrust said, "We're going to do our best to carry out corporate social responsibilities to the fullest such as job creation as well as welfare improvement."

Mr. Jihwan Bang added "inclear, disposable vaginal cleanser as a medical device, has been released recently." He also emphasized that 'differently from other feminine care products in the market(categorized as cosmetics), customers can use inclear for their vagina with trust for better safety and efficacy'.